DIGITAL MARKETING
Readyweb's specialized working groups are working to develop your web-based visibility.
Increase your website traffic with Search Engine Optimization and Pay Per Click advertising
Increase business profits by using Email Marketing, Social Media Marketing, Repetitive Marketing
Understand the behavior of consumers and turn it into a profit for your business.
Take advantage of the return on investment Strategy (ROI) for the right choice of Future Marketing Strategy.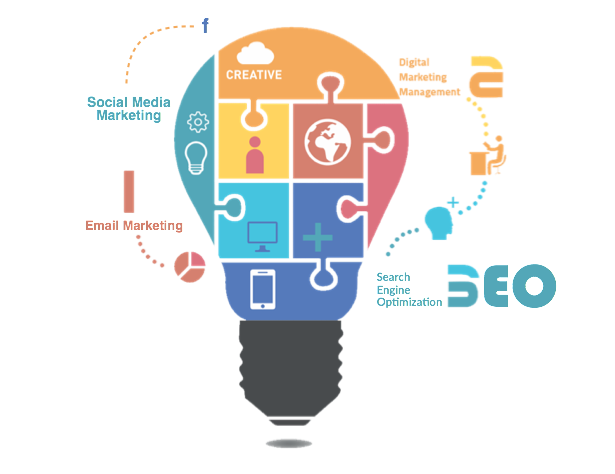 Search Engine Optimization
Thousands of searches are done every minute. Become the primary destination with targeted techniques to optimize your website ranking.
Inbound Marketing
Create a new social web with common interests related to your services and turn it into your Business Clients through a comprehensive strategy and marketing mix.
Email Marketing
Increase the response rate of your bulk shipments, reduce spam reporting through a customized Marketing strategy, making the most of your customer list.
Social Media Marketing
More and more Internet users spend their later time on social media. Social Media Marketing finds the way to turn them into your customers, as it speaks their language.
Pay-Per-Click Marketing
Attract new visitors to your site, increase online sales. We'll help you optimize your campaign to make it profitable.
Display Advertising
We create and promote separate display campaigns to enhance the reputation of your products, promote it and establish its brand name on the market.
Are you Ready for Online Marketing?
Contact us and get to know the potential of the internet to promote your business.